Cryptocurrency farm was built by Kazakh investors in Pavlodar region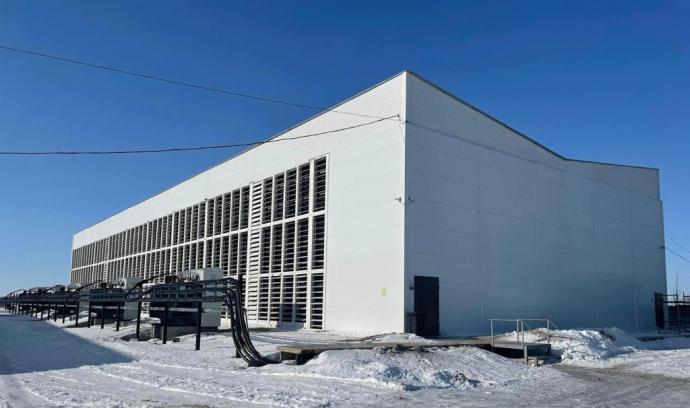 In Pavlodar region, a project for the construction of a 20 MW data center has been implemented. The investors were representatives of the Kazakh company "BTC KZ". The project was implemented with the support of JSC "NC" KAZAKH INVEST". The total investment in the project was over $ 2 million.
Today the company already works with more than 3 thousand clients from many countries around the world. More than 20 thousand mining machines have been installed on the project. The center is serviced by about 100 highly qualified specialists.
"Given the energy potential and low cost of electricity in the region, in recent years there has been great interest from investors in the development of the cryptocurrency industry. This project is a vivid example" - said the regional director of JSC" NC "KAZAKH INVEST" of Pavlodar region Madiyar Daniyarov.
According to Madiyar Daniyarov, this project is the third data center of the BTC KZ company. Their total cost exceeds $ 10 million. The company is planning further expansion and is already negotiating with foreign partners on the construction of another 15 MW cryptocurrency farm.
"Kazakhstan, like many countries of the world, is mastering and developing the cryptocurrency market. We get a lot of support from KAZAKH INVEST and local authorities. This allowed us to pass export controls on time and avoid additional costs. As for us, we provide hosting services for mining companies in the cloud or conventional mining. Our partners are foreign clients. We are ready to expand further, but this will depend on the infrastructural capabilities of energy companies" said Dean-Mukhammed Matkenov, deputy director of the" BTC KZ" cryptocurrency farm.
It should be noted that today, with the support of KAZAKH INVEST in Kazakhstan in the field of information and communication technologies, 9 projects are being implemented for a total amount of more than $ 1.1 billion. Among them are projects for the construction of data centers, fiber production, creation of a digital hub, automated systems data collection, etc.